App
The app has been developed in collaboration with clinical nutritionists. In the app, you can easily see which foods can give you stomach problems, and not least which products you can safely eat. Many users say that they eat more varied food than before, because they discover new products through the app.

All products are searchable by text, category and barcode, and you can enter products you want to be evaluated yourself, if they are not already there. This is unique, and means that our database is constantly updated, with products that people in your area enter. You can save your favorite products in lists, and you will be notified if there is a change in the assessment of a product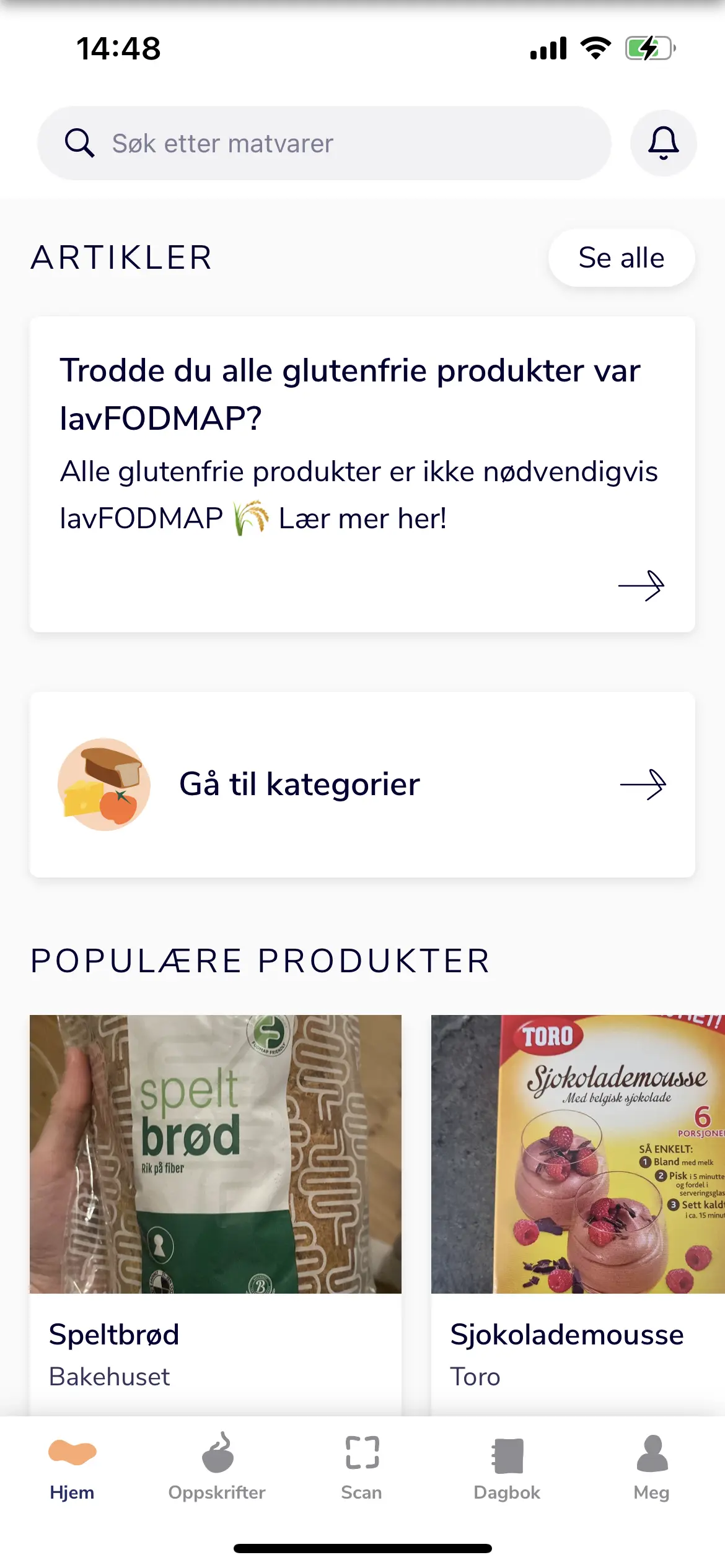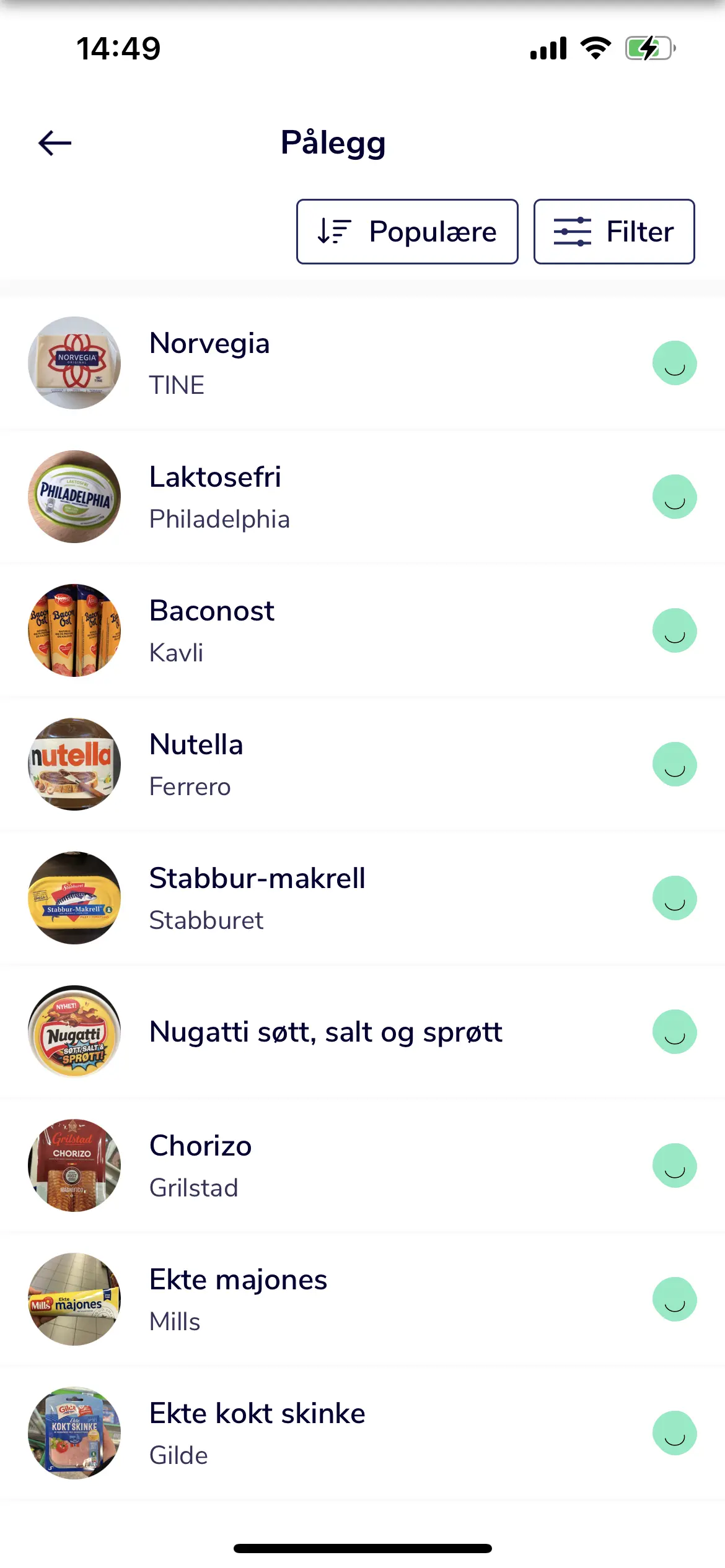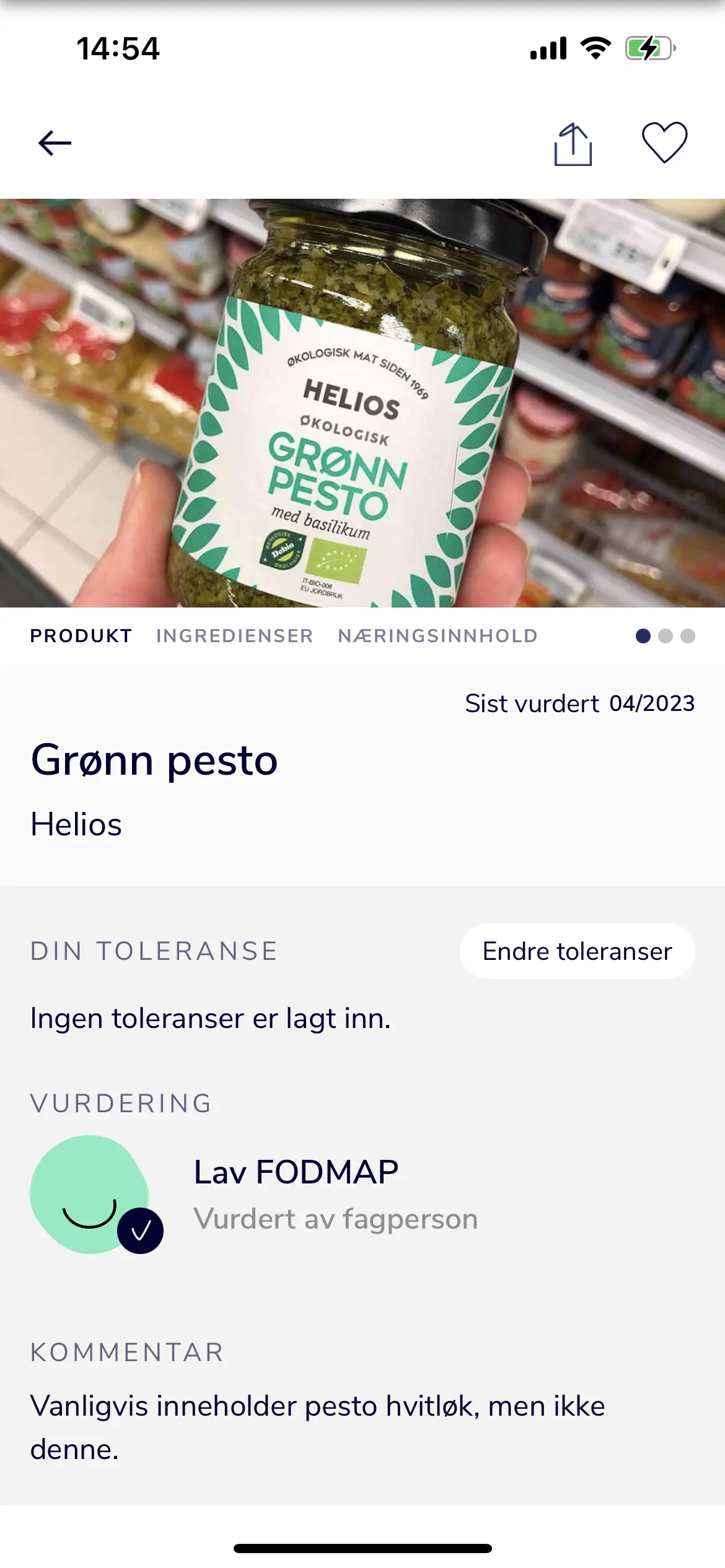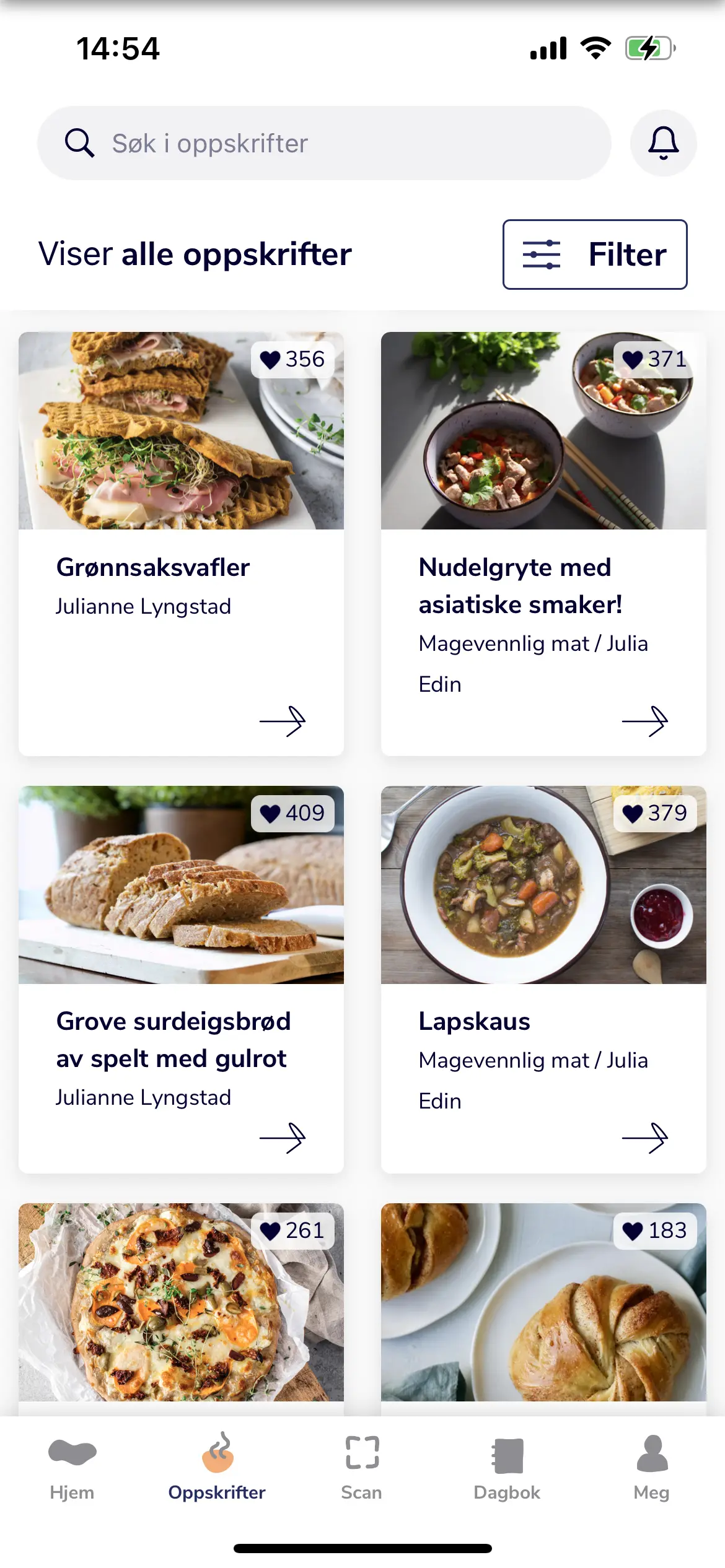 What's in the app today?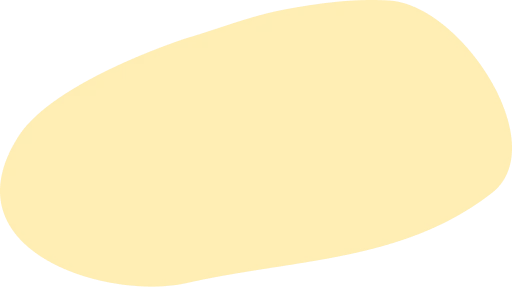 In addition to informing about FODMAP content in products, we also provide an overview of which products are gluten-free, lactose-free, dairy-free, vegetarian and vegan. In this way, you can easily see what you can eat even with additional diet and/or allergens.

Our clinical nutritionists contribute by writing informative articles, both about IBS and what may be useful for you living with the diagnosis. That way, you can acquire more knowledge about stomach problems so that you are better equipped to deal with it. You can find all the articles together in the app.


The app also contains a number of recipes from well-known and talented bloggers and cookbook authors: Julianne Lyngstad, Julia Døhlen Edin and Cecilie Ågotnes. Everything gathered in one place for you to be inspired, so that you can complete the diet without fail.

As a logged-in user, you can create lists, share products, add new products you want to be evaluated, see recently scanned products, save recipes and much more!

The app also contain a handy IBS diary where you can track what you eat, your bowel movements, if you have any symptoms, when you menstruate, when you train etc. This makes it possible for you to get an overview of how your symptoms are correlated with what you eat and what you do. It might also be very useful to bring along to a doctor or clinical nutritionist, to get personal advice.
How safe are the FODMAP ratings in Noba?
The alternative to using Noba is to read through ingredient lists yourself and assess the FODMAP content. Because the diet is so complex and difficult to understand, we believe that most people will make fewer mistakes by relying on information provided in the app. Then you rely on information provided by professionals with good knowledge of the diet, rather than having to remember all the details yourself.

We have received feedback from many users who say that they have realized that certain items they thought were OK turned out to be high FODMAP, and that they have improved by cutting these out. On the other hand, we also have a lot of users who find that they can eat much more than they first thought, and that with the help of Noba they eat much more varied than before.

The vast majority of products have been reviewed by a clinical nutritionist with good knowledge of the low FODMAP diet, which means that you can be confident that the information in the app is correct.
About assessment of goods

Why do users have to add new products?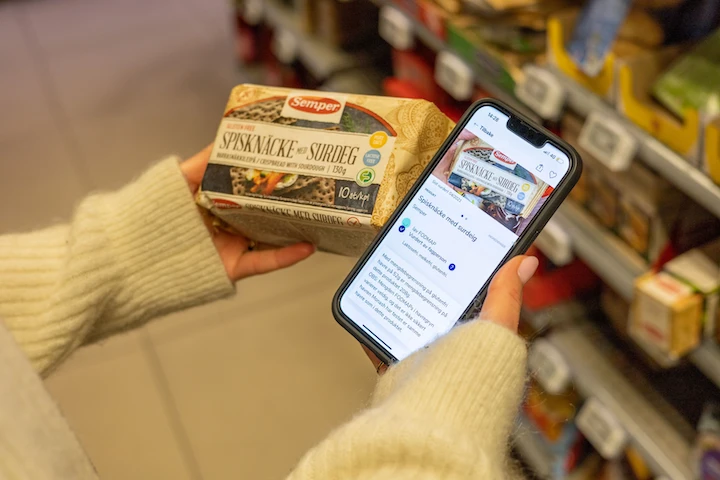 We have experienced that databases issued by manufacturers are rarely updated. It is dependent on all manufacturers to update the products in the database as soon as a change to the ingredient list occurs. Furthermore, there is no complete list of foodstuffs, which means that not all products would be covered in such a list.

It will always be the product you keep at hand that is the surest source of correct information. We have therefore refrained from using data from third parties, so that we are sure that the information during assessment is as correct as it can be. Furthermore, we will be able to assess the products that the users of the app actually care about, rather than reviewing products found in various other databases.
© Noba Health AS 2023
Org. nr.: 921 671 202